Toyota
CHR
Rewind Tour
Concept

·

Branding

·

Launch

·

Gamification

·

Music

·

Innovation

·

Multiplayer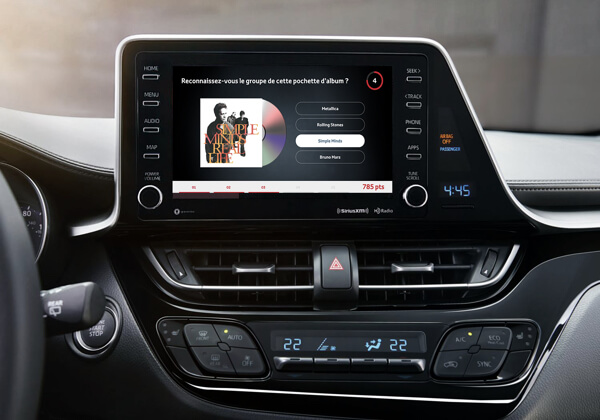 To ensure a successful launch of the Toyota CH-R, we established a digital ecosystem in collaboration with two partners: The Loft Epicurien and New World. The objective was clear:
Create an immersive experience in an urban environment to establish an emotional connection with the target audience, specifically young people.
Increase brand awareness, drive traffic to dealerships, and encourage vehicle test drives.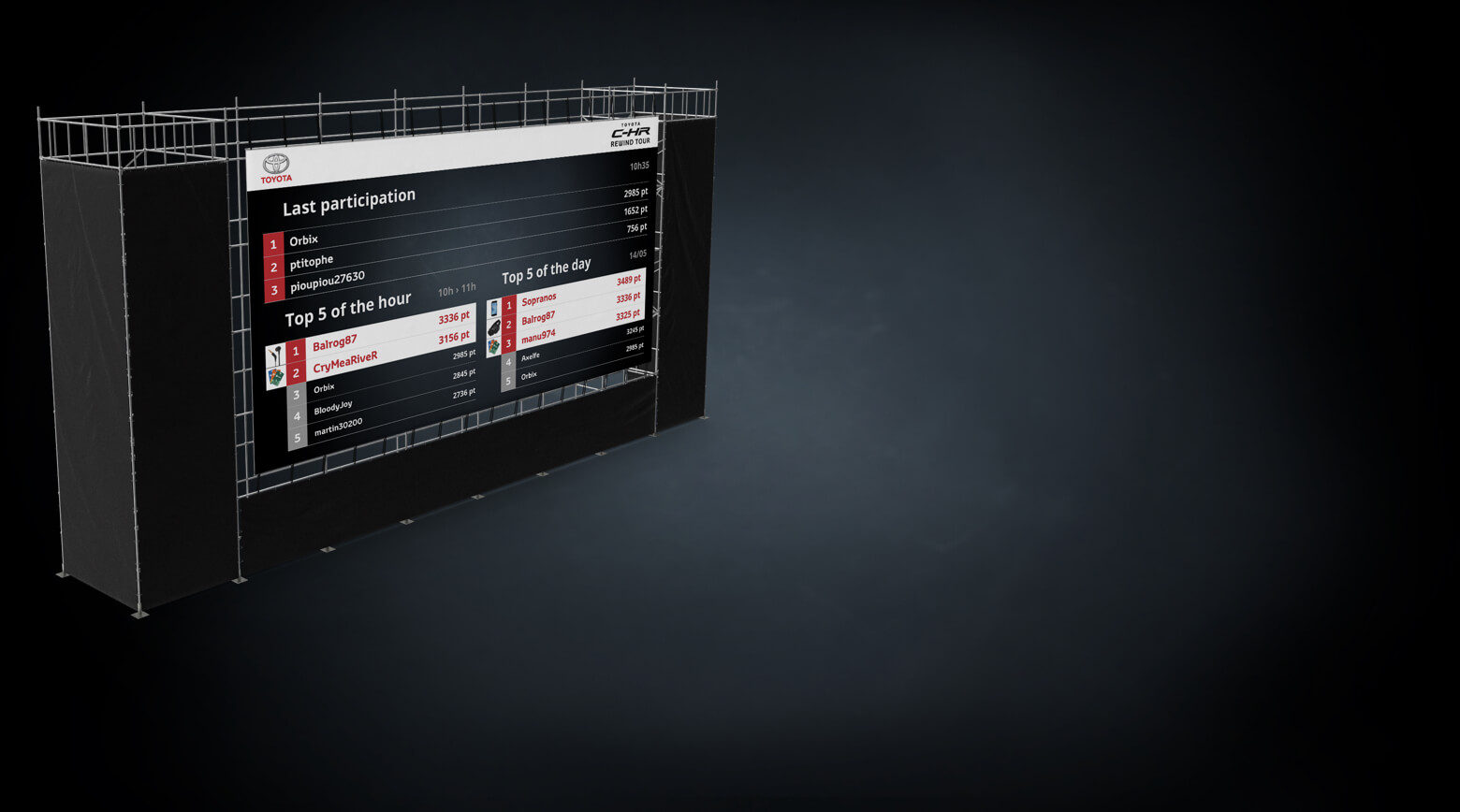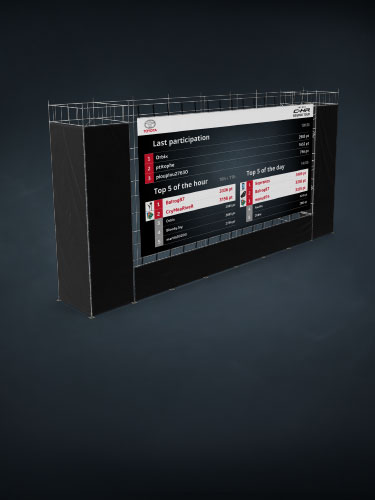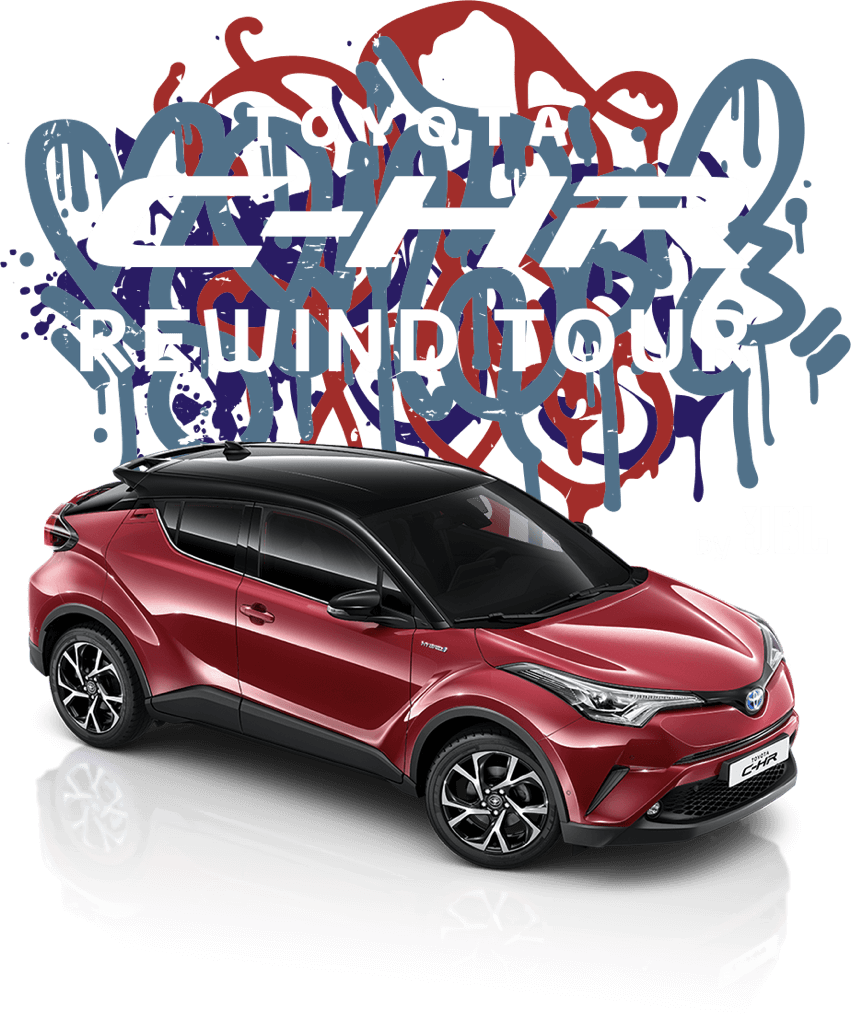 Together, we developed a remarkable activation, and we owe a great deal of gratitude to Big Data for uncovering this insightful gem! Our revelation was simple: 'At what point in a person's life are their musical preferences formed?' For women, it's at the age of 13, and for men, it happens a little later, at 14.
Armed with this knowledge, we created a sensational phygital activation featuring your favorite songs from when you were 13 and 14 years old! The key to its success? A captivating roadshow that spanned various locations in Belgium, including town centers and festivals, where we launched a massive live music quiz alongside an online version.
Here's how it worked:
We organized a captivating live competition with up to 4 participants, where each individual was seated in an actual Toyota or participated through a dedicated website for online engagement.
Participants simply entered their date of birth, and the system generated a personalized playlist titled "When You Were 13," along with a unique musical quiz based on that playlist.
Each participant received instant prizes, and they were also given a shareable link to spread the joy of their quiz and surprise playlist.
During the action at rue Antoine Dansaert in Brussels, a father and his daughter got into the car, the daughter asked for her father's date of birth and the game compiled a playlist in relation to it. The father was delighted to know the songs and to get the right answer to the Quiz while his daughter admired her dad.